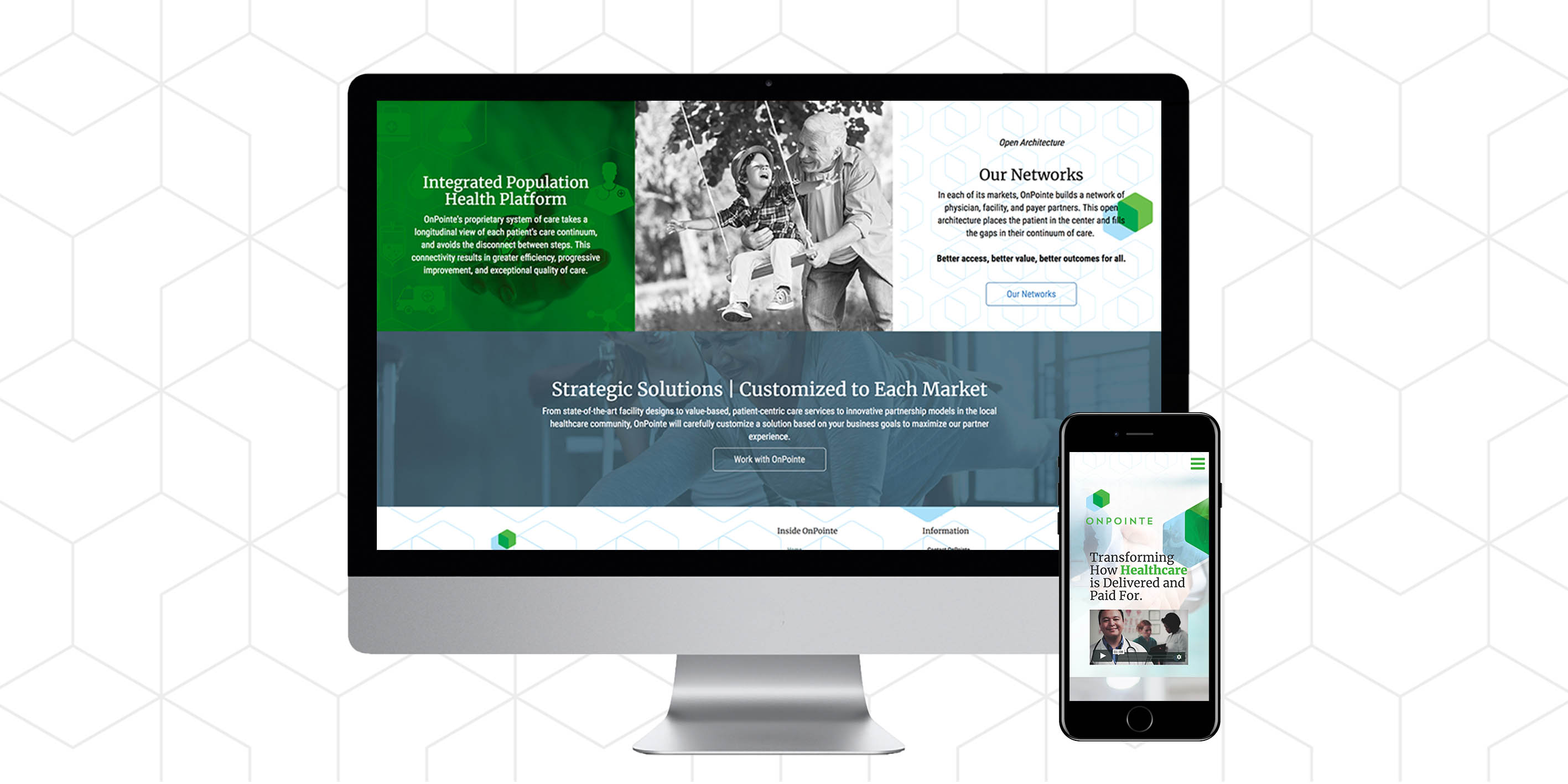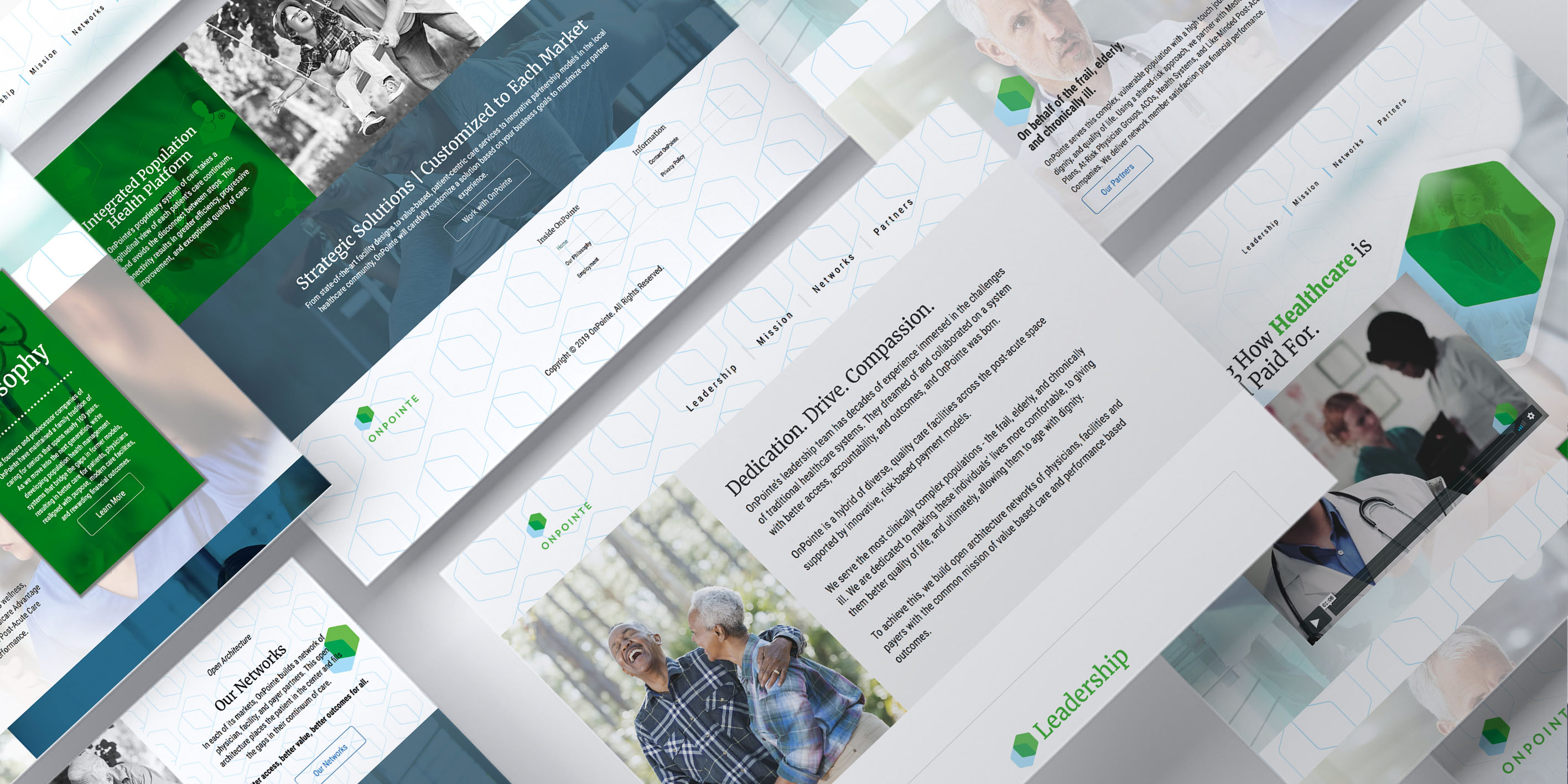 Transforming How Healthcare is Delivered and Paid For.
OnPointe serves this complex, vulnerable population with a high touch journey to wellness, dignity, and quality of life. Using a shared-risk approach, we partner with Medicare Advantage Plans, At-Risk Physician Groups, ACOs, Health Systems, and Like-Minded Post-Acute Care Companies.
MGL redesigned OnPointe's online asset to best reflect the organization as a whole. MGL's approach was an open design on a Content Management System to allow for easy updates and incorporate News and Messages from the company. MGL developed 21 websites for OnPointe's facilities, which included the development of Logo's and unique ID designs for each facility. This project resulted in a successful online implementation and quick ranking of websites to direct traffic to each of the online properties.