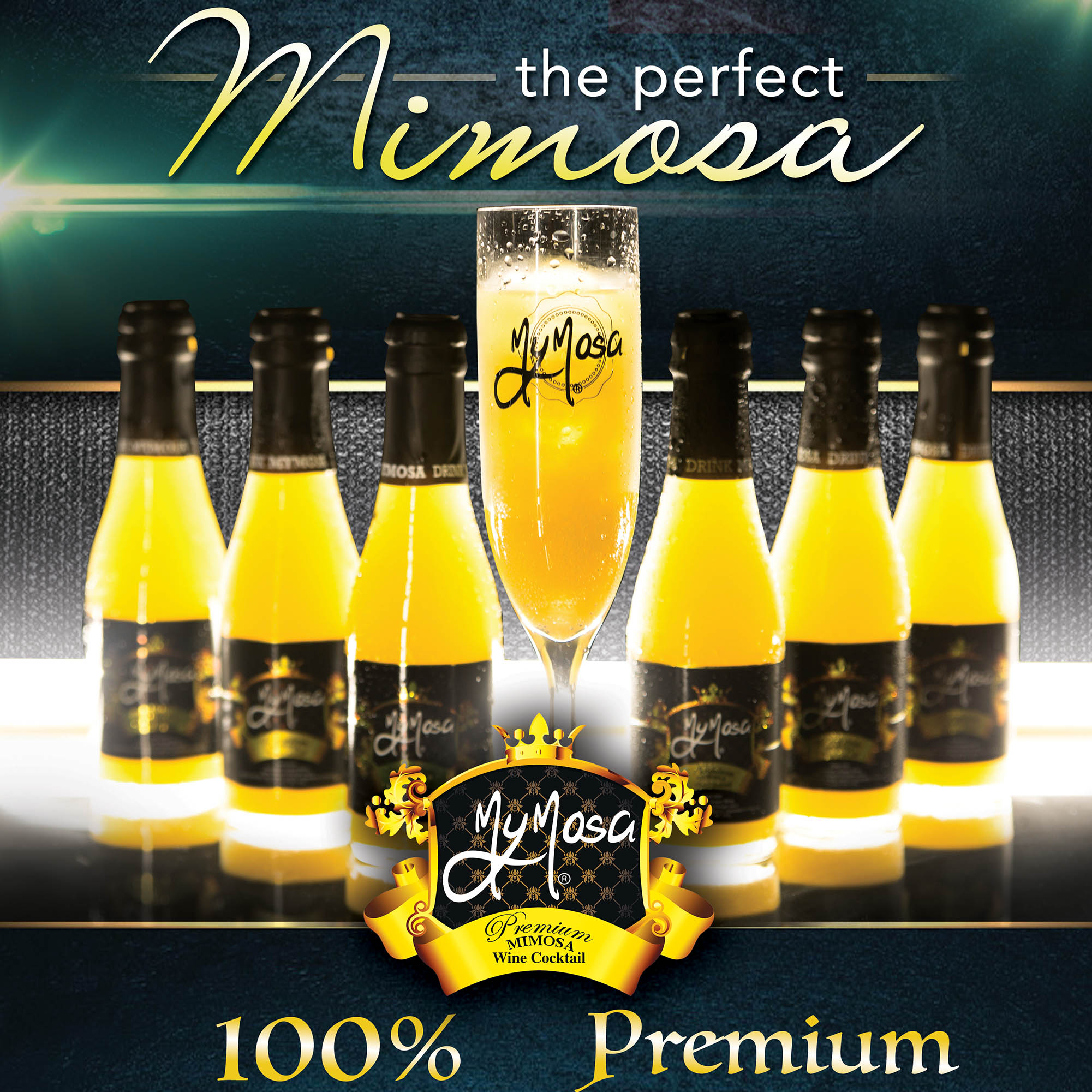 MyMosa – The World's first Premium bottled Mimosa Cocktail.
After more than two years of testing, MyMosa has developed a proprietary formula and blending process that produces an all-natural premium Mimosa Cocktail. Made with Odwalla all-natural orange juice (the finest OJ on the planet), California sauvignon blanc wine and a carbonization process, the taste is crisp, fresh and very natural-tasting… as though it was just made with premium brut champagne and fresh OJ… In ready to serve bottle, just chill, shake gently, and you're ready to go. Consistent from one drink to the next and no wasted champagne!
MGL redesigned MyMosa's initial brand to freshen up the products overall image.