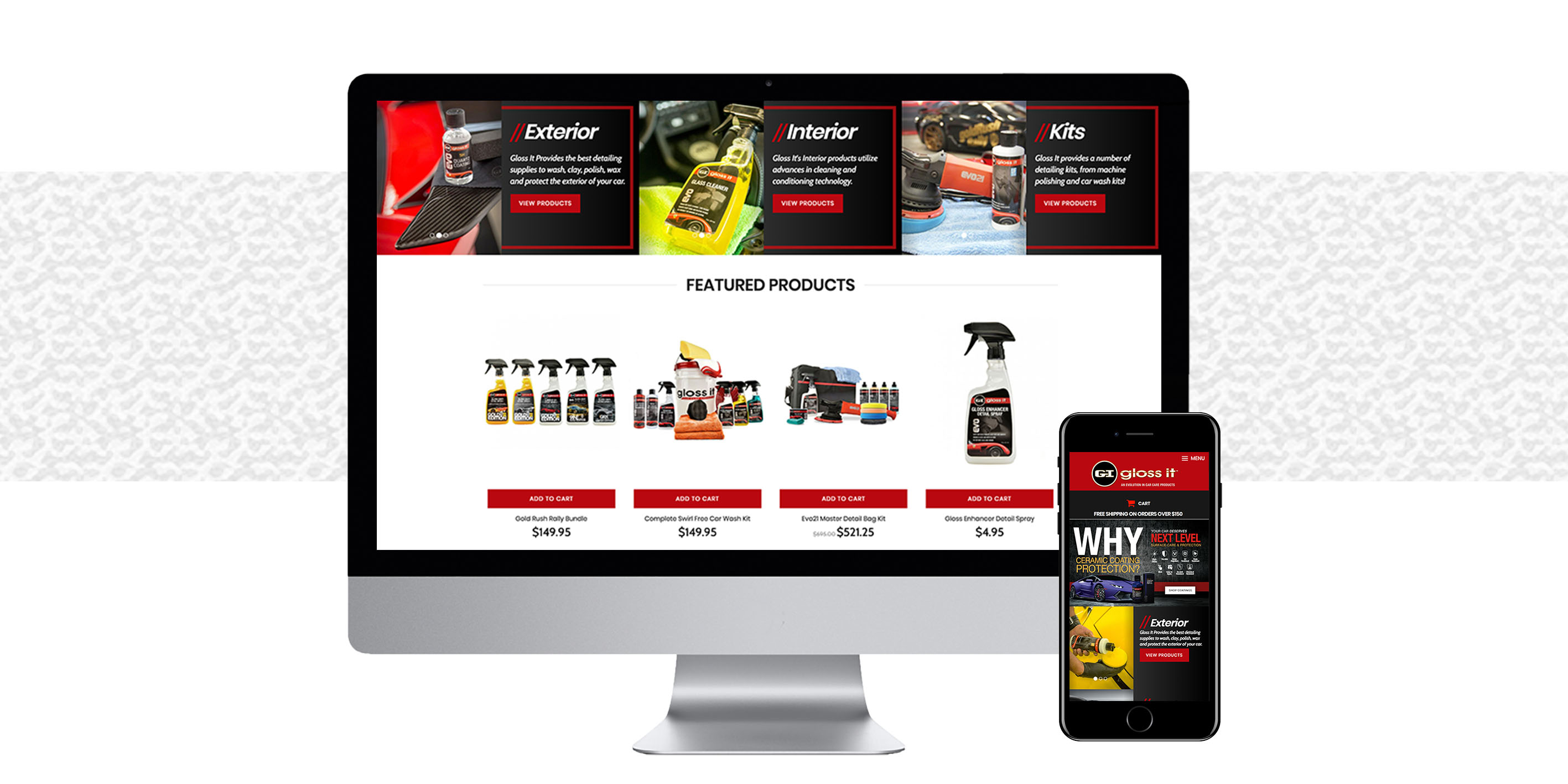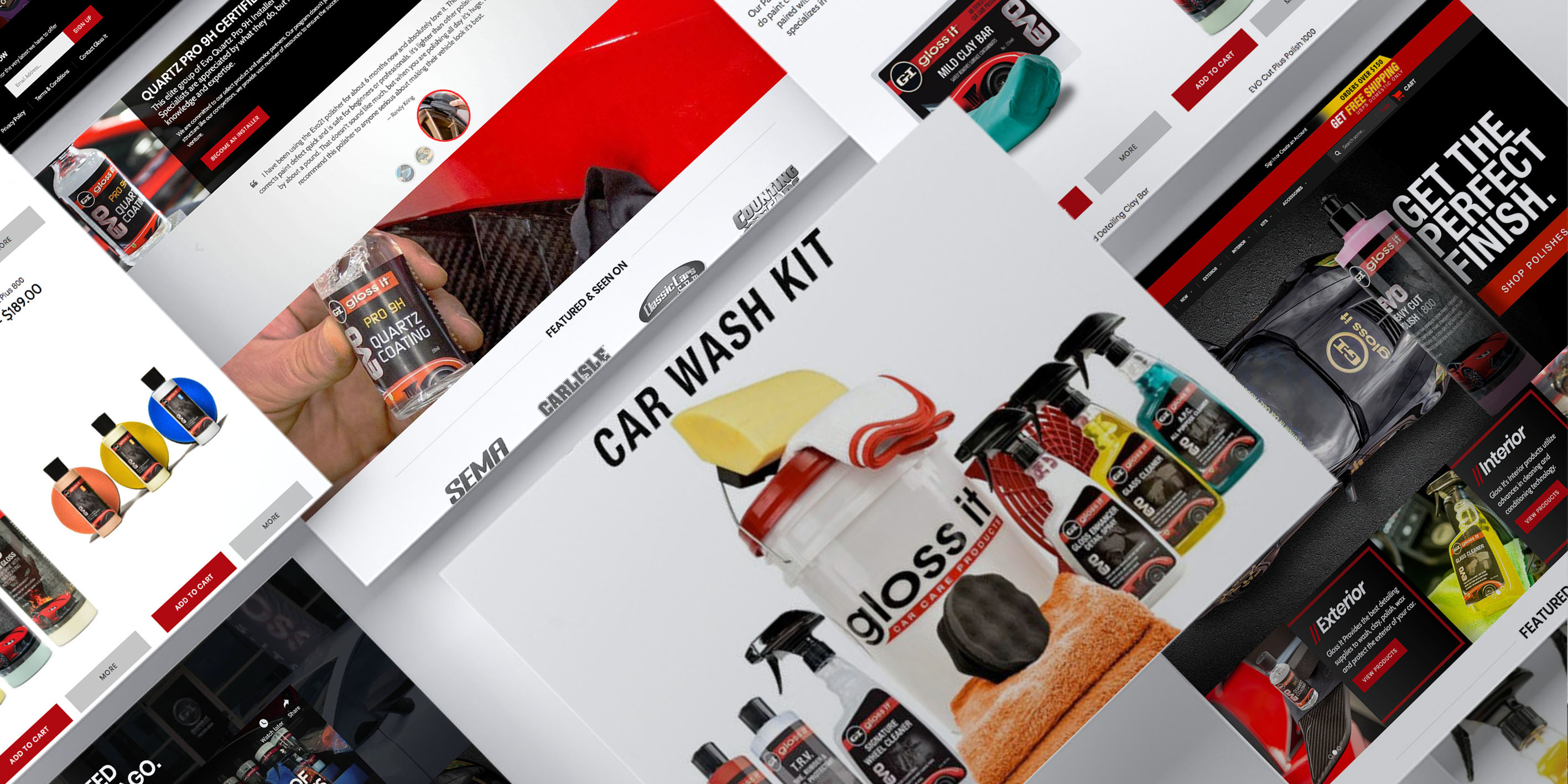 Car Care Products for the Weekend Detailer and Detailing Professional
Gloss It has grown into one of the most renowned detailing companies in the United States, offering some of the most in-depth detailing treatments available on the market. Once Gloss It launches a new product, it is not to be put on the shelf for sale and forgotten, it becomes part of the Gloss-It Evolution In Car Care Product Family. All Gloss-It products are under continuous testing through Pro Detail Studios across the US.
MGL was approached to take an existing store , designed on a custom CMS platform. MGL designed a unique experience for Gloss It's end user that contains a unique approach to viewing products and purchasing online. The project had certain customizations that required a specific framework. Magento was chosen as the platform to run the eCommerce/store.