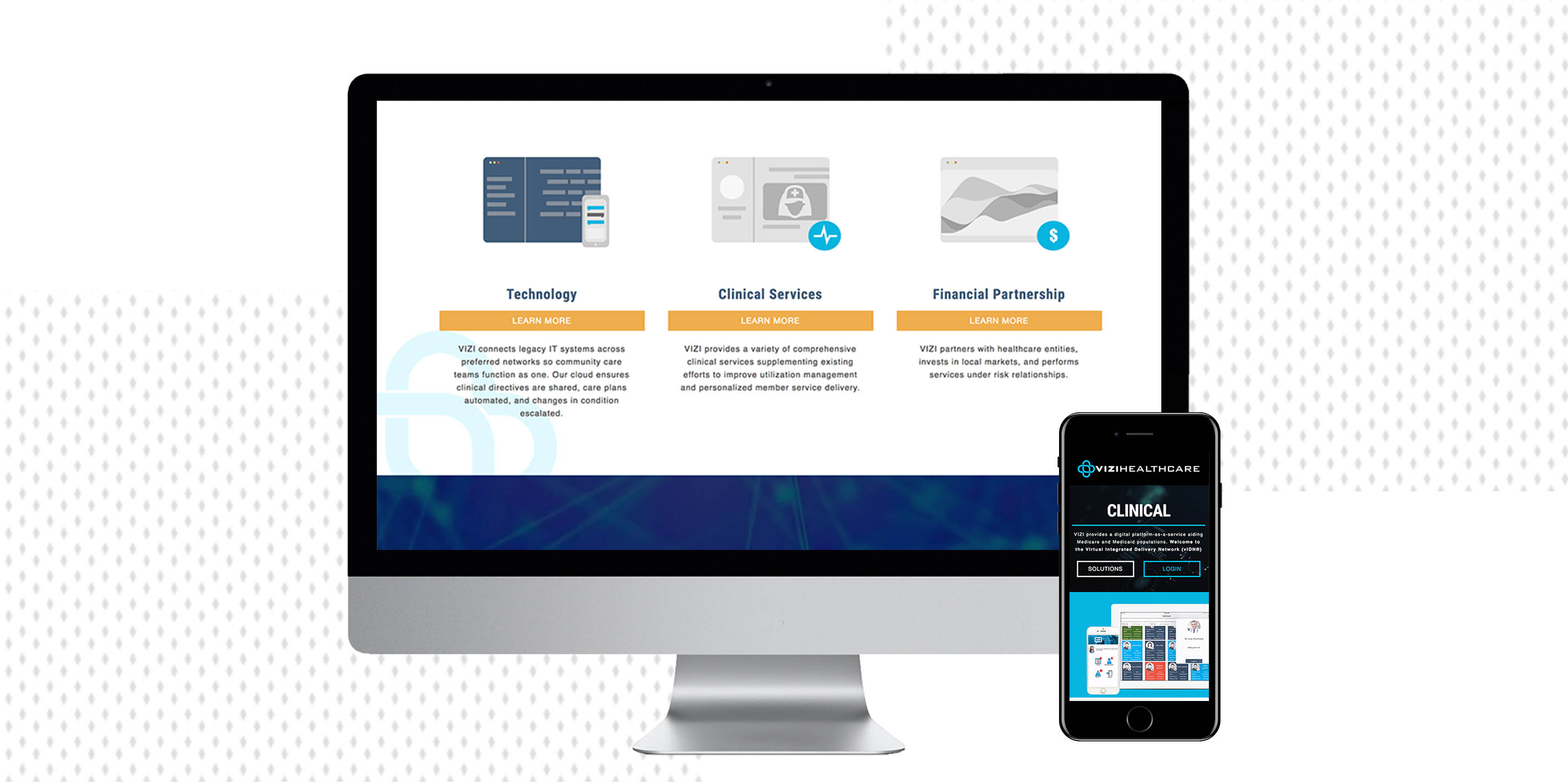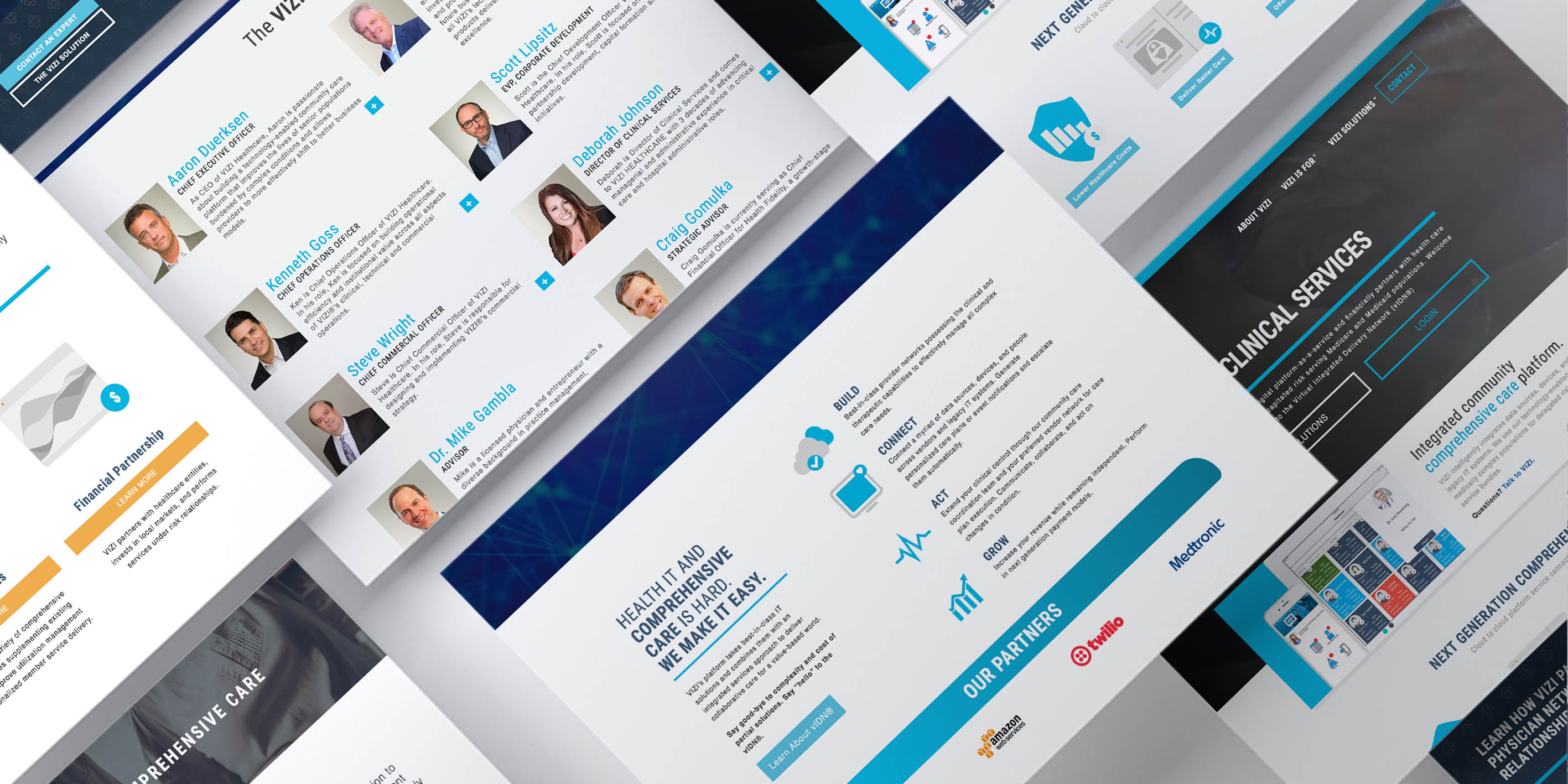 Integrated community comprehensive care platform
VIZI intelligently integrates data sources, devices, and people across vendors and legacy IT systems. We use our technology-enabled care system to help manage medically complex populations for delegated risk providers under sub-capitated service bundles.
MGL developed a Custom Web Property and Marketing Materials for the project. The scope required to emphasize on the service and content without overwhelming the reader with information. MGL's approach was to limit the length of descriptions, limit any imagery and focus on the messaging and features through custom icons and call to action placements.