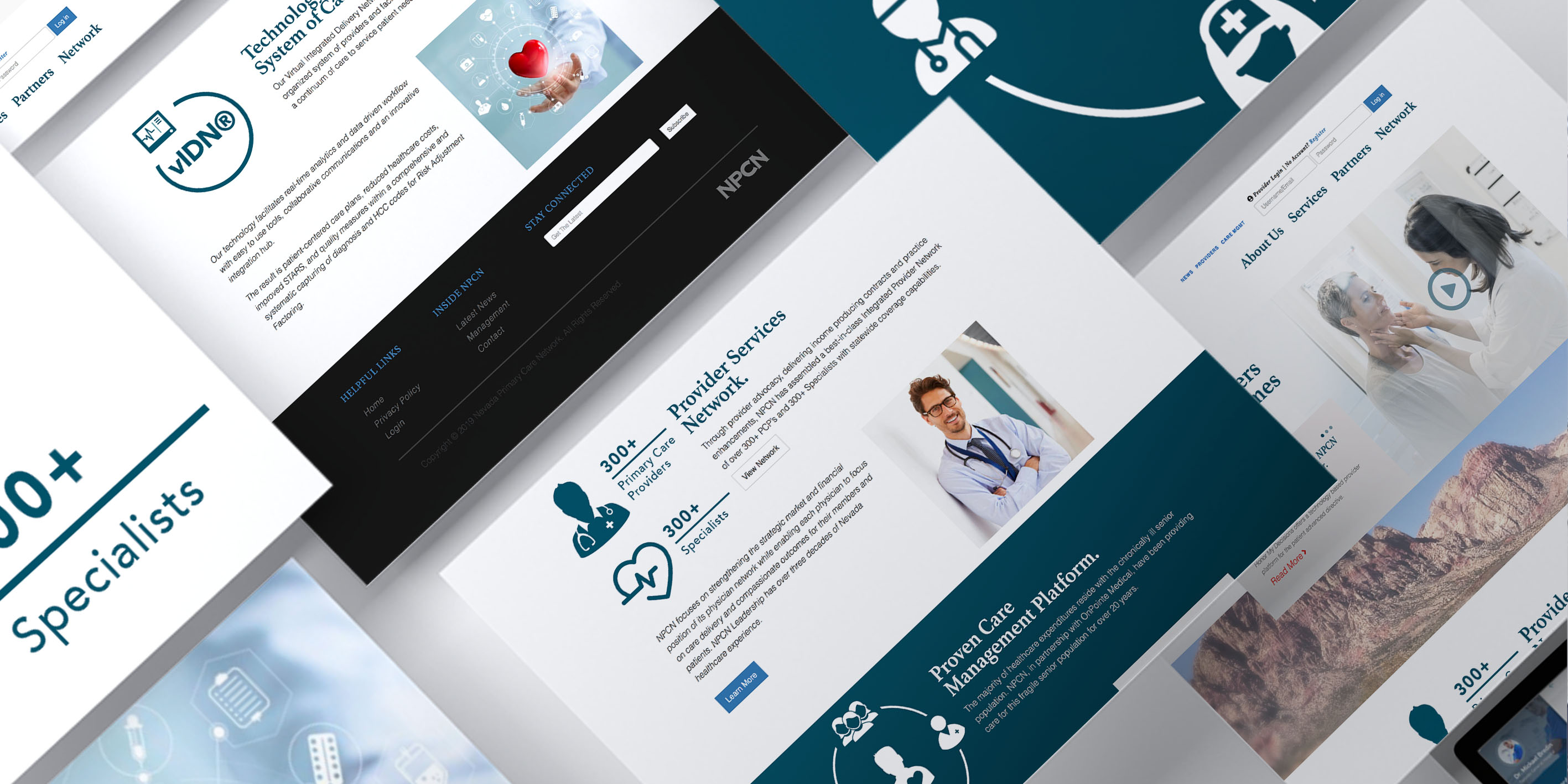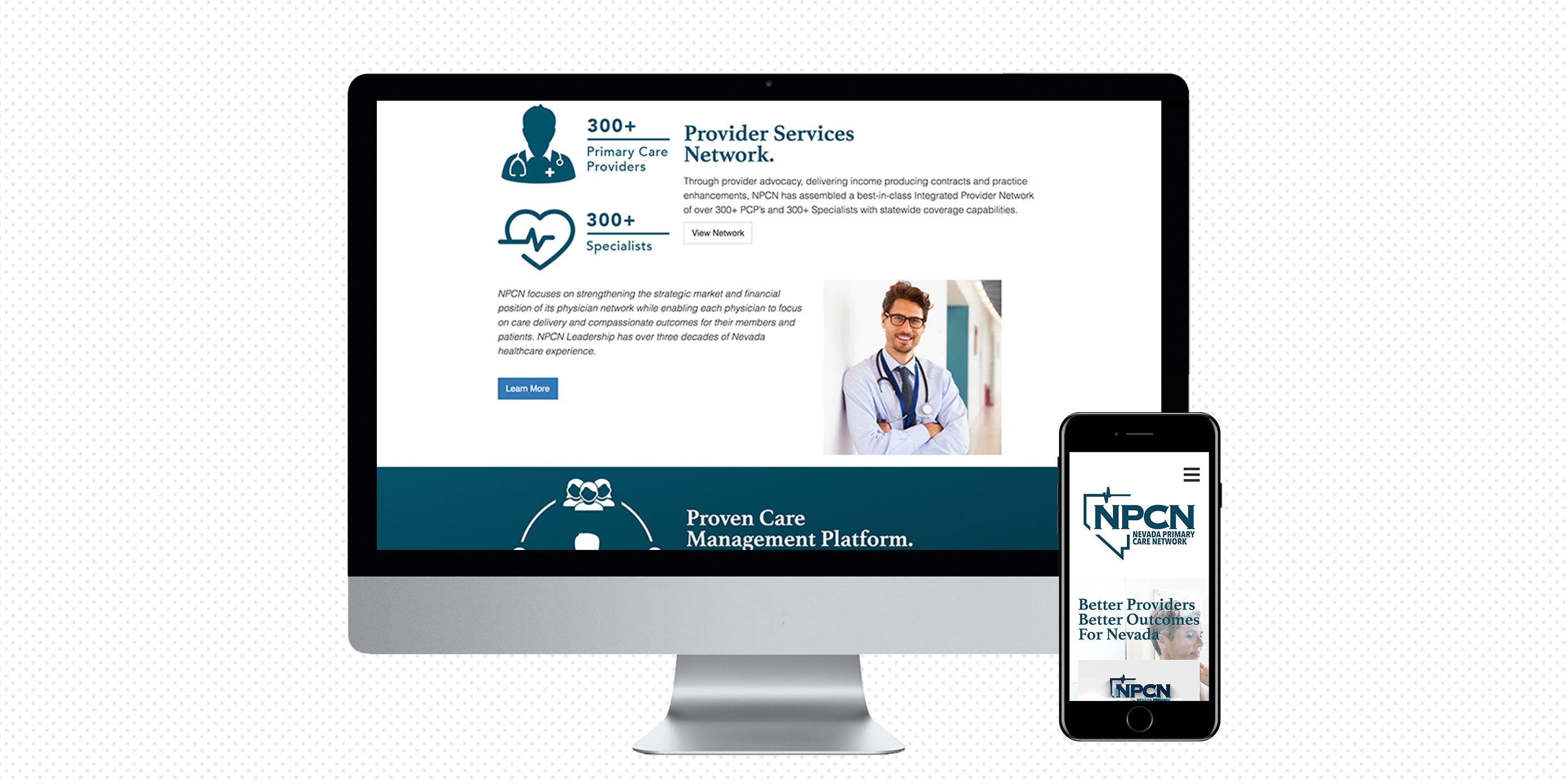 Better Providers. Better Outcomes For Nevada
NPCN has assembled a best-in-class Integrated Provider Network of over 300+ PCP's and 300+ Specialists with statewide coverage capabilities. NPCN's Virtual Integrated Delivery Network, is a private healthcare cloud linking an organized system of providers and facilities intended to function cohesively across a continuum of care to service patient needs.
MGL Created the Organization's overall Brand - Including Logo, Stationary, Voice and Enhanced Web Property. The project also included a backend office (Web Application), where the Provider Network was able to distribute Member Benefits and provide direct access to Healthcare Management Portal.