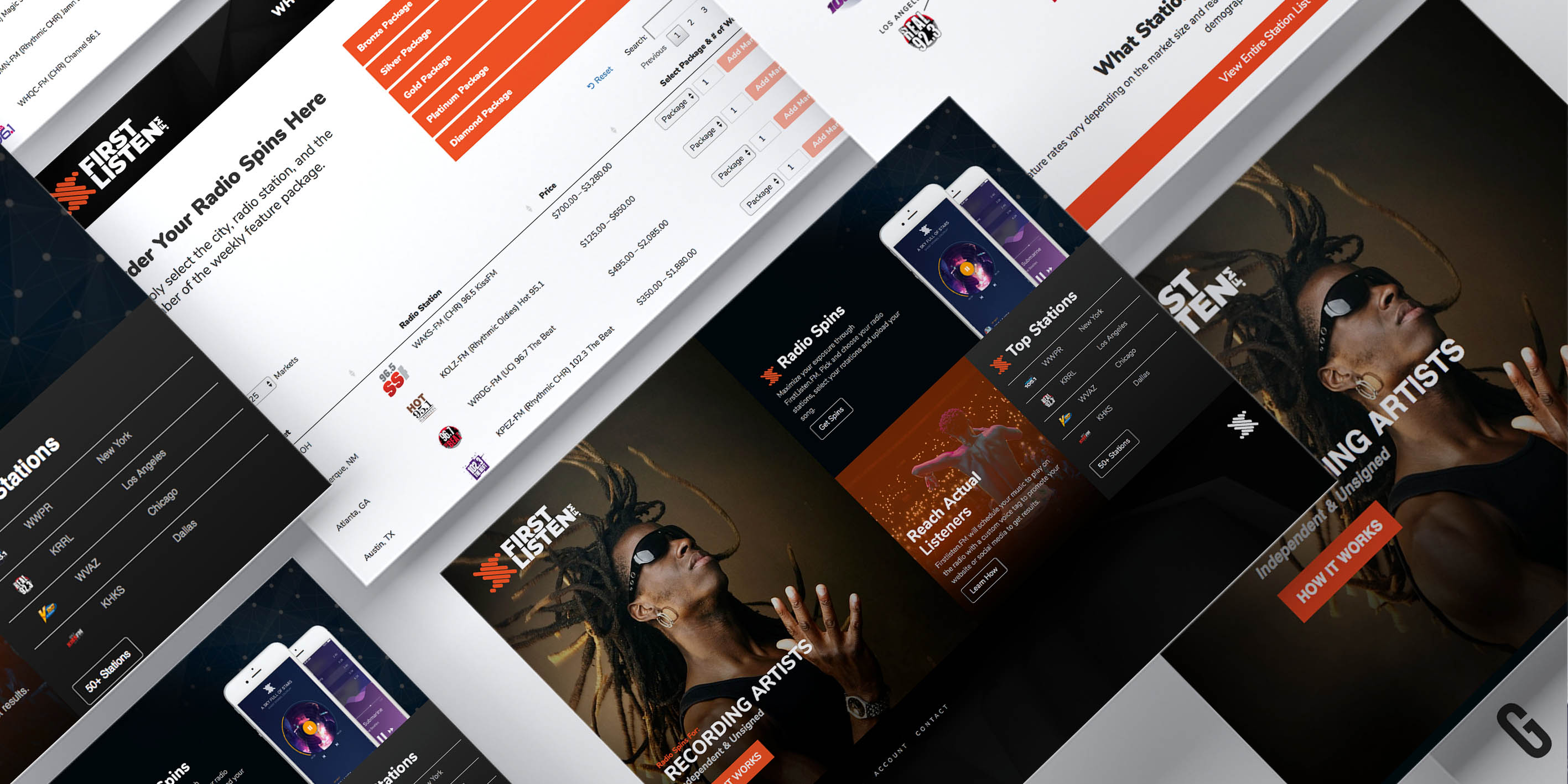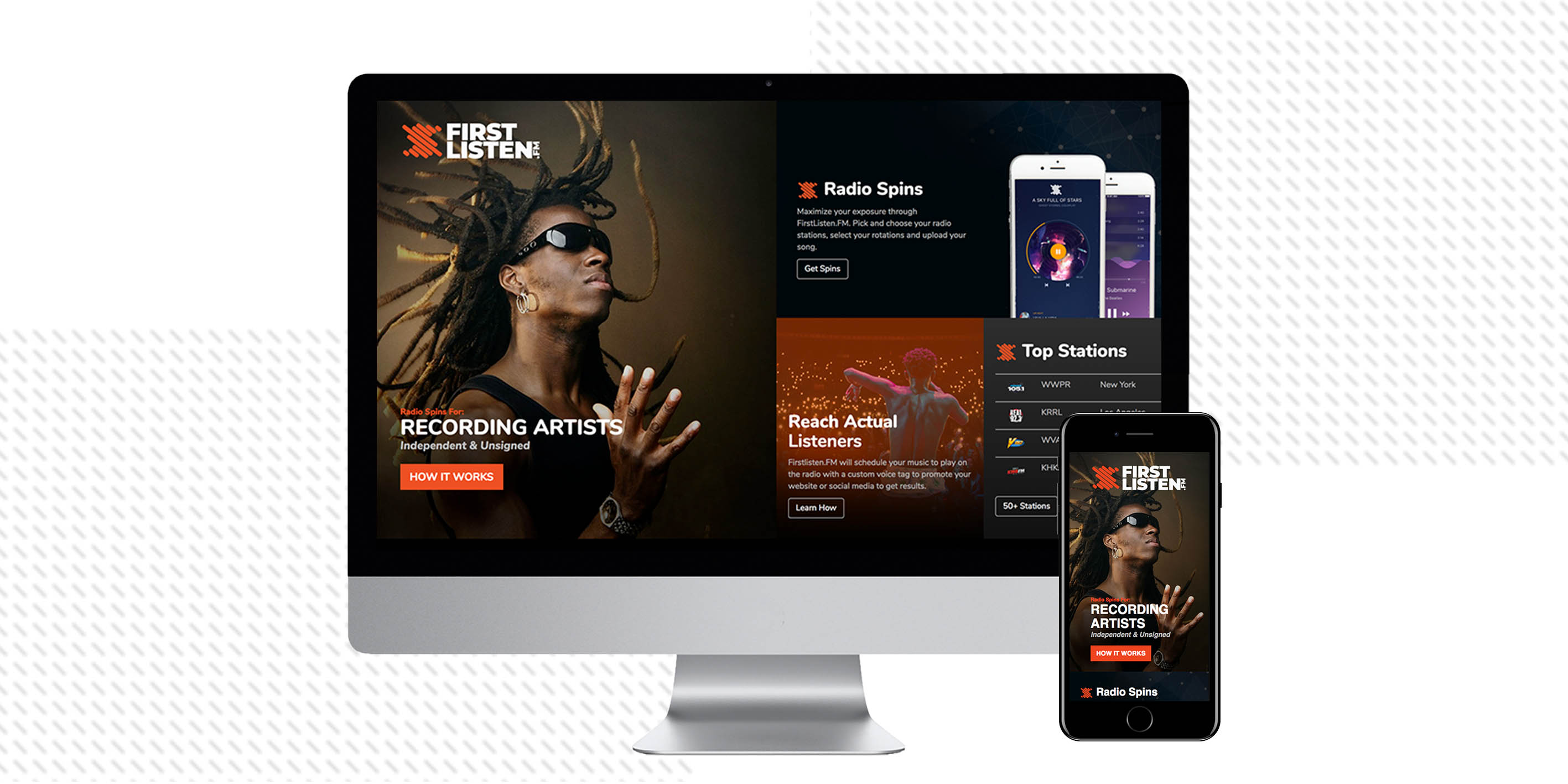 Radio spins for Recording Artists
FirstListen.FM is designed to give the power of radio exposure back to the artist. FirstListen.FM is an affordable legal solution to getting your record placed on any of the national radio stations in our extensive database.
MGL was contracted to Develop the Brand and eCommerce solution for this unique and exciting music platform. Artists are able to select Radio Stations and place music in real time. This revolutionary project is now available in over 100+ markets.