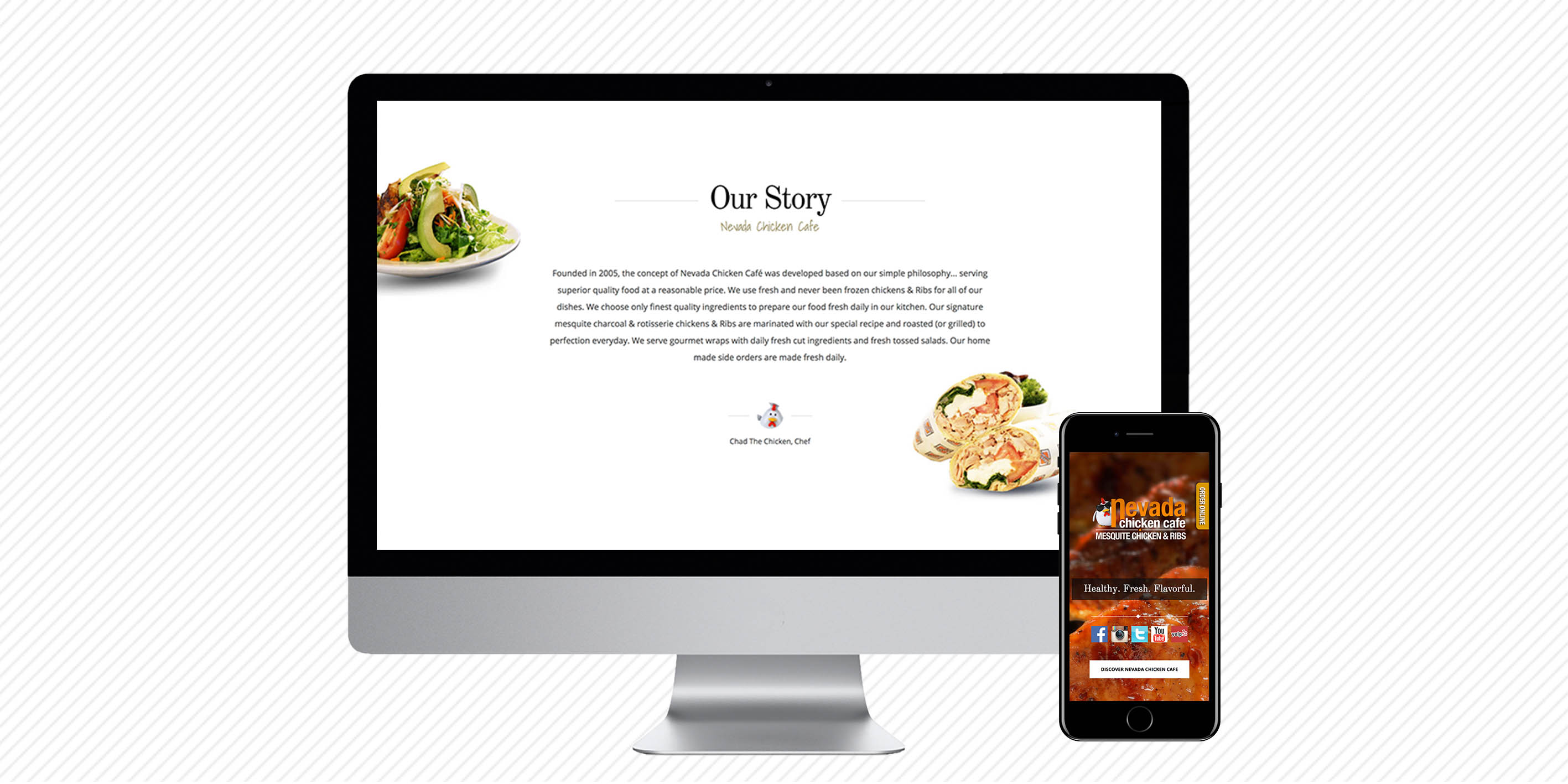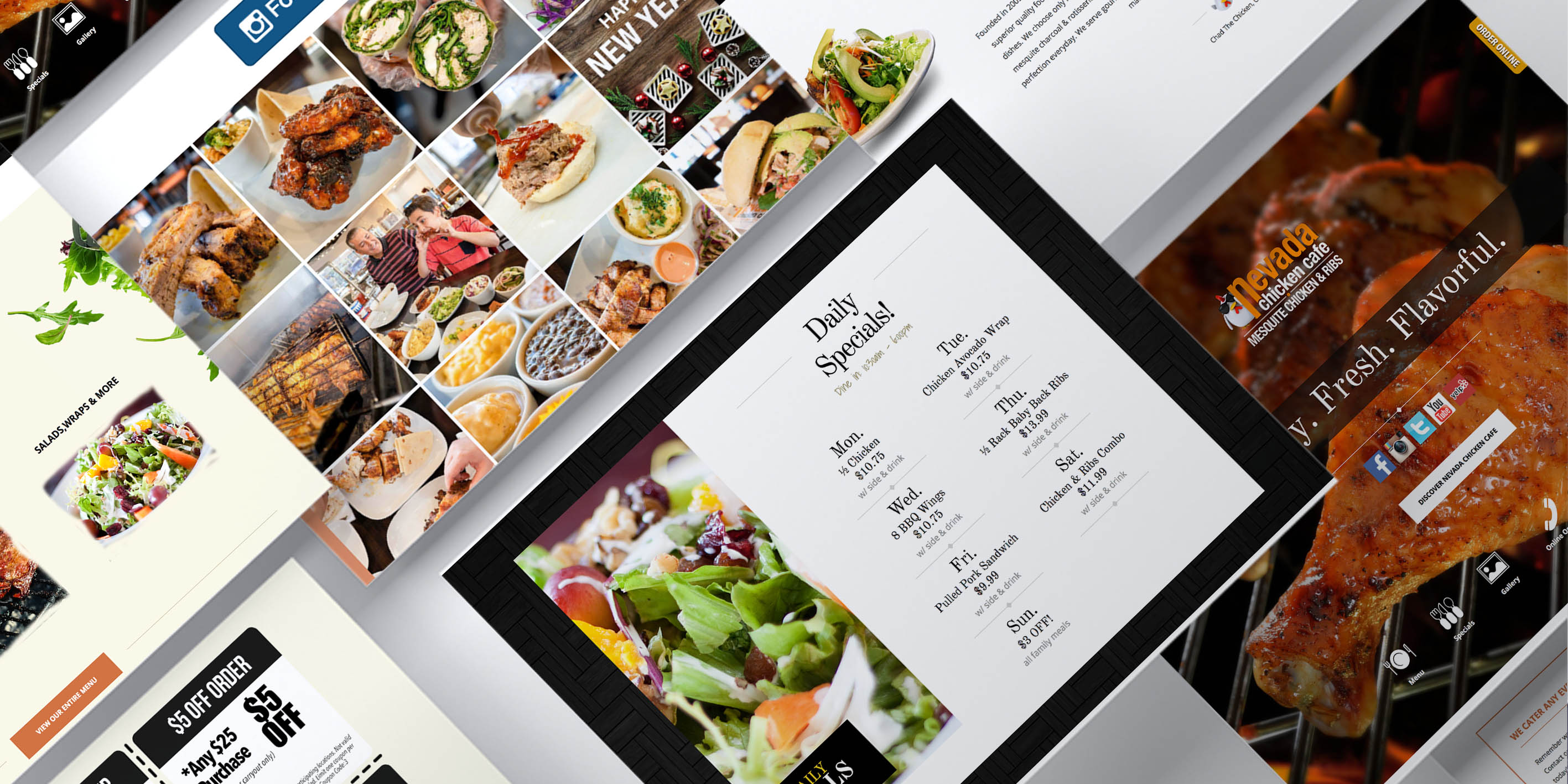 Healthy. Fresh. Flavorful.
Founded in 2005, the concept of Nevada Chicken Café was developed based on one simple philosophy... serving superior quality food at a reasonable price. NCC uses fresh and never been frozen chickens & Ribs for all of their dishes. Customers can expect only finest quality ingredients to prepare food fresh daily .
MGL redesigned NCC's logo to freshen up the kitchen's overall direction. The web property was also designed to focus on the Brand's specialty meals along with custom messaging. The overall approach was a complete as it has enabled the establishment to grow to multiple Locations in the Las Vegas Market.